Introduction to marketing
| Question # 46243 | Marketing | 1 year ago |
| --- | --- | --- |
---
Assignment Description
There are five steps in the Buyer Decision Process. The first step occurs when the buyer recognizes a need for a product or service. The next step is the information search for products or services to meet the need. Step three happens when the buyer is evaluating the alternatives found in the information search. The fourth step is the actual purchase decision made by the buyer. The fifth step in the Buyer Decision Process occurs after the purchase. The post-purchase evaluation determines whether buyers are satisfied with their purchase or are suffering buyer's remorse.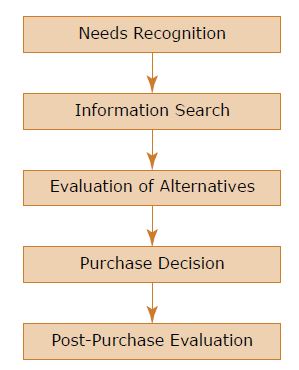 Click here to see the buyer decision process in action.
You will complete a worksheet relating to the 5 steps in the buyer decision process by performing the following steps:
You will see the 5 steps in the buyer decision process listed on the left. On the right are the different purposes of these steps. Match the steps to their purpose by filling in the appropriate letter in the center column of the worksheet.
Save your completed worksheet, and submit the assignment.
Similar Questions